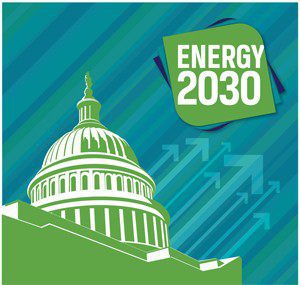 One of the most effective ways to create jobs, improve the overall economy and reduce greenhouse gas emissions is simply improving energy efficiency, or what many call "energy productivity." In the U.S. 57 percent of the energy flowing into the economy is wasted. Of the 12 leading industrial economies the United States ranks 9th in energy productivity. We can and must do better.
The Alliance to Save Energy launched the Commission on National Energy Efficiency Policy in 2012 to develop solutions for increasing energy productivity in the United States. What came from the commission was a set of key action areas to double energy productivity by 2030, including:
Investing in energy productivity throughout all sectors of the economy
Modernizing infrastructure, including building, transportation, equipment and electrical grids
Educating consumers, business leaders and policymakers on the importance and benefits of wise energy use
The program is called Energy 2030, outlined in the following video.