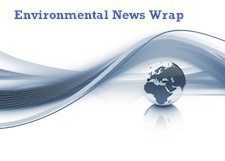 GlobalWarmingisReal contributor Anders Hellum-Alexander wraps-up the climate and environmental news headlines for the past week:
The Gulf oil spill has degraded our environment and hurt our people, now Transocean, BP and Halliburton get to duke it out to get as much blame displaced as possible. BP is claiming that Halliburton withheld and erased incriminating information. Chevron has its own disastrous oil spill right now in Brazil, blame is simple for this spill.
Could our oil be "hacked"? It is easy to see why oil companies are so vilified, the hacking community has increased its focus on them and they hold the potential to remotely disrupt the world's flow of oil.
It would take a long post here to explain all the holes in this article about the Solar industry. But here is a short review of the article's specious argument:
I hope you can see some of the holes in the narrative. One of the glaring issues is the attack on SolarCity (I used to work for SolarCity, I now work for a different solar company). The article claims that SolarCity is an employee-less company which would uphold the argument that the solar industry in American is only creating jobs abroad.
This is an amazing claim since in the past 2 years SolarCity has grown from a company of a couple hundred employees (when I was working there) operating in five states to a company of thousands of employees in many states from California to Texas to New York. SolarCity has even received awards for creating jobs in a shrinking economy. Also, the article claims that solar leasing companies are robbing Americans of the value of installing solar. While leasing does bring you less financial benefit than purchasing, it allows someone who does not have $50,000 cash to go solar. So, if we do away with leasing then solar will be just for rich people.
BP fears that persistently high oil prices will encourage the world to innovate quickly away from oil. That doesn't worry me at all. What does worry me is the effect to our clunky oil addicted economy, like any addiction getting off of the stuff is difficult and can comes with short term costs. With an economy based on short term gains it is difficult to make decisions that bring more long term benefit than short term loss.
A new study is shaking the renewable energy movement in the UK. The Adam Smith Institute published a study the says high consumer prices and future problems with intermittent power generation from renewable energy will make the public less well off in the future. Remember though that the publishers of this study believe that the free market will magically fix all our problems, a belief that has never manifested itself. No matter your ideology though, wind power has a difficult road ahead. One of the main challenges for renewable energy is conservative politicians trying to kill subsidies for renewable energy before the industry can fully lift off.
Natural gas is promoted by many as our energy future and fracking is the innovation that is supposed to get us there. But fracking has caused a controversy and some towns are dealing with the age old story of dirty energy where you can develop the resource to bring money to a depressed community but it will come with many costs to the health of the community. This article in Forbes states its bias and argues that the benefits of fracking out weigh the damages.
I interpret this as saying that we are a society so desperate for cheap energy that we will destroy our own health and the ecosystems that support our lifestyle to get it. I think we can do better than continue to degrade the quality of our future that is getting closer and closer every day. At some point we will reach the day that the present has leveraged for past benefits, and there will be nothing left but the overwhelming cost of our past decisions.
Our environment is degrading so much that we have started to freeze life forms that are going extinct so that one day we might bring them back. There comes a moment when prevention is not possible and adaptation is the only option for dealing with climate change. That time is now and the current round of UN Climate Change negotiations in Durban is proof. A deal on climate change needed to occur by now to avert disaster for the coming generations, instead our global leaders have failed to lead and have instead decided to argue until the time for action has past. The agreement coming out of Durban is to reach agreement later, that is about as solid as hot air.
Warren Buffet enters the Solar Industry. Big money creates a big future.
The American Petroleum Institute put on its website how it would like US Congress to vote and how they actually voted. Interesting.
The Scottish government has apparently made commitments to reduce CO2 pollution but doesn't know where the money will come from.
Wave power is the wave of the future – here are some technologies that are on their way.
Blind investment in technology creates the foundation of applied technologies. Nano technology is starting to affect life on earth in a big way and many of the advances from nano technology are showing up in the medical field.