Independent Climate Journalism: The Team and Supporters at Global Warming is Real
Climate and Environmental Journalism
The goal of the writers, reporters, and thought leaders at Global Warming is Real is to help our readers better understand the causes, consequences, and potential solutions in a complex, climate-changed world.
Help support independent climate change journalism!
Thomas Schueneman: Founder and Managing Editor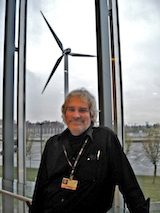 Tom is the founder, editor, and publisher of TDS Environmental Media and GlobalWarmingisReal. He has studied climate and environmental issues for over thirty years and began writing this blog in June 2006.
His work has taken him throughout Europe, Latin America, and the US. Tom covered two UN climate conferences, COP15 in 2009 and COP21 in 2015. In 2013, he reported on World Water Week in Stockholm on behalf of the Pepsico Foundation, producing the white paper Delivering Access to Safe Water Through Partnerships.
Tom's work appears in TriplePundit, Slate, Cleantechnica, Planetsave, Earth911, and the Monterey Bay Fisheries Trust.
He is currently developing a documentary film entitled The Story of Packaging.
Tom is a member of the Society of Environmental Journalists.
Gina-Marie Cheesman: Senior Writer

Gina-Marie is a senior writer and principal contributor for GlobalWarmingisReal. Gina-Marie is a freelance writer and journalist with a degree in journalism and a passion for social justice, including the environment and sustainability. Her other contribution includes TriplePundit, MSN, Newsweek, and many others. Gina-Marie made the 75+ Environmentalists to Follow list by Mashable.com.
Richard Matthews: Senior Writer
Richard Matthews is a consultant, eco-entrepreneur, sustainable investor, and writer. He writes The Change Oracle, among the Web's most comprehensive resources on the business of the environment. He has authored numerous articles on sustainable positioning, green investing, enviro-politics, and eco-economics.
Andrew Burger: Senior Writer
A product of the New York City public school system, Andrew studied geology at the University of Colorado, Boulder, worked in the wholesale money and capital markets for a major Japanese bank, and earned an MBA in finance.
Euticus Mola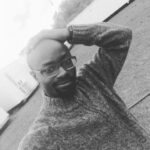 Euticus is a Corporate Communication Specialist working in the geothermal sector in Kenya. He is passionate about renewable energy, mental health advocacy and using digital platforms for communication and marketing.
Emily Folk: Contributing Writer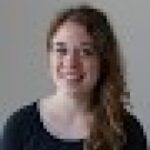 Emily is a freelance conservation and sustainability journalist based in Lancaster, PA
Bobbi Peterson: Contributing Writer
Bobbi Peterson is a freelance writer, green living advocate, and environmentalist.
Doug Pelton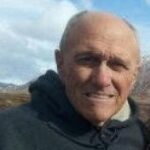 Doug is a freelance writer and journalist.