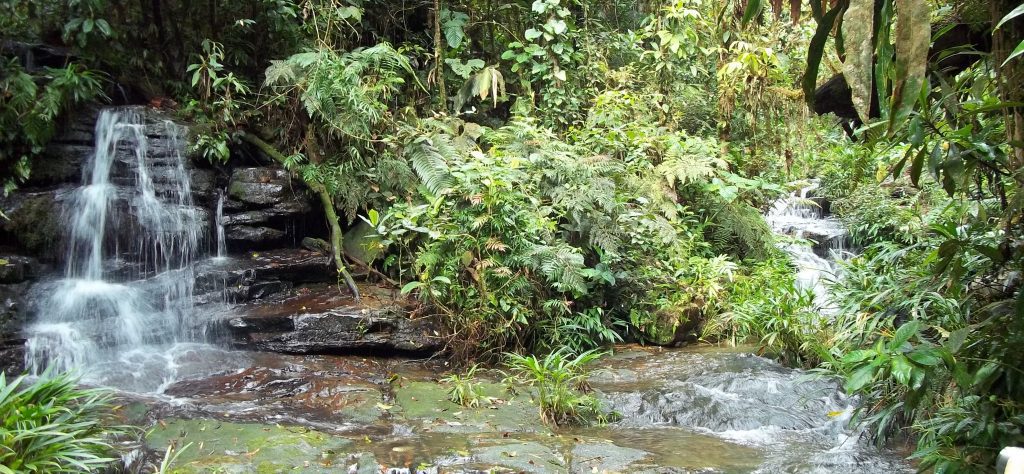 Leading edge climate change and environmental conservation organizations are using distributed, peer-to-peer computing blockchain software in pursuit of their missions.
Case in point: The non-profit Poseidon Foundation is investing 80 percent of an initial donation of €2.1 million (US$2.6 million) to purchase carbon credits generated by the Cordillera National Park REDD+ Project in Peru, thereby helping protect 55 million trees across an area that is more than double the size of Andorra (467.6 km2/180.54 sq. mi.).
The funds will also support more than 500 residents and marks Poseidon Foundation's first investment in conservation projects managed by Ecosphere+, part of the Mirova Althelia impact investment group.
Linking retail purchases to carbon emission reduction credits
Poseidon's blockchain initiative enables retailers to offer their customers the means to voluntarily purchase carbon credits when they make purchases. As the Malta-based non-profit explains: "The technology drives behavioral change by empowering retailers to transform their customers' engagement with their carbon footprint. Rather than making occasional donations, consumers will be constantly connected to carbon positive projects, rebalancing their impact with every transaction."
The worldwide market for carbon emission reduction credits is valued at some US$10 billion according to the World Bank, Poseidon points out.
The Cordillera Azul National Park REDD+ Project is one of a portfolio of similar projects originated and managed by Ecosphere+.
Ecosphere+, Poseidon Foundation, and others teamed up last September to create a blockchain-based virtual currency or cryptocurrency based on carbon emission reduction credits. The aim is to raise broad-based awareness of the role our everyday purchases and consumption have on the health and integrity of the ecosystems and natural resources upon which all life ultimately depends.
"Every financial transaction we make has a climate consequence, positive or negative, but at present this impact is hidden and the costs masked. Poseidon will allow these carbon consequences to be visible for the first time by enabling a carbon value to be embedded directly into everyday products.
"As well as supporting companies and governments in their efforts to reduce their carbon emissions, this technology will enable consumers to participate in this previously inaccessible market through small everyday micro-transactions."
Mirova Althelia intends to invest €1 billion (~US$1.24 billion) in sustainable development and conservation of natural capital worldwide by 2020. Itself part of Natixis Global Asset Management, Mirova acquired an initial 51 percent of impact investment management company Althelia Ecosphere last October, which led to the creation of Mirova Althelia.
"It [Mirova Althelia] will bring together the required strategic vision and expertise to scale up this nascent but promising market, and serve institutional clients seeking market-level returns through high-impact investment solutions addressing major global environmental challenges such as climate change, protection of landscapes, biodiversity, soil and marine resources," management explained.
All of the €100 million Althelia Climate Fund had been invested in forestry sector carbon emission reduction projects across Africa, Asia, and Latin America as of last October. Investors include a variety of public and private sector institutions and the fund is distributed via Natixis Global Asset Management's network of investment consultants.
---
*Images credit: 1) Wikipedia: 2) Milova-Althelia