Last week Nova Scotia's New Democratic Party (NDP) introduced an Environmental Bill of Rights in the provincial legislature. The proposed bill would enhance the transparency of the government decision-making that revolves around ecosystems and the environment and give citizens a greater say in the political process.
As Jacob Boon reports for The Coast news service: ¨The idea, says freshly minted NDP leader Gary Burrill, is to bolster the public's right to participate in the environmental decisions made about their communities.¨
It stands to reason that citizens have ready access to fundamental environmental information and can participate in the political environmental decision-making process, at least in open, democratic societies. While this holds in theory, it doesn't in practice. In practice, a variant of The Golden Rule tends to apply: ¨Them's that got the gold makes the rules.¨
That appears to be the case in Nova Scotia. Transparency and public participation in the political process and environmental decision making "is a major problem…We don't have a mechanism for determining what the community does or does not want," Burrill was quoted.
Enhancing Environmental Transparency and Citizen's Rights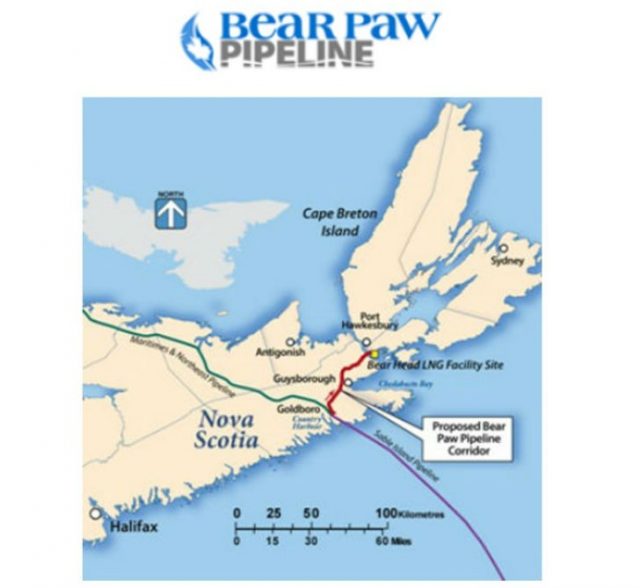 Currently, government decisions regarding natural resources, agriculture, fisheries, and aquaculture are left out of the publications released by Nova Scotia's Ministry of the Environment. Per the proposed legislation, any provincial decisions related to environmental matters would be published in a freely available public registry, according to The Coast.
Furthermore, the proposed Environmental Bill of Rights calls for the creation of an independent commissioner and office that would be responsible for investigating environmental violations and presenting annual reports to the provincial legislature.
Non-profit East Coast Environmental Law (ECELAW) outlines the major aspects of Nova Scotia's Environmental Bill of Rights on its website. Among other things, the Environmental Bill of Rights:
imposes a legal duty upon the provincial government to protect Nova Scotians' right to a healthy environment;
improves access to environmental information;
provides whistleblower protection for Nova Scotians who report environmental crimes;
improves access to justice; and
improves government accountability by giving Nova Scotians the right to bring the Province to court when it fails to implement its environmental laws.
A growing movement
More broadly, ECELAW points out that 90 countries worldwide have enacted legislation that equates the right to a healthy environment with basic human rights, such as the right to liberty, security, and equality. One example is Nova Scotia's Environmental Bill of Rights is the latest indication of a rising trend in Canadian politics and government.
Ontario's legislature passed an Environmental Bill of Rights in 1998. The NDP used it as a template in crafting its proposed legislation for Nova Scotia, according to The Coast's report.
All that said, NDP faces an uphill struggle in seeing the Environmental Bill of Rights through to law. In a position paper, ECELAW ¨notes the province's resource-heavy economy means any proposed environmental rights bill could be seen as an attack on industry. Which, in some ways, is kind of the point,¨ The Coast's Boon writes.
"It's easier to do business if you don't have to provide any rights," ECELAW lawyer Lisa Mitchell was quoted. "Any of these opportunities could have some negative financial impact, but that is in the short term. In the long term, it's going to have a positive impact."
Environmental rights have gained recognition faster than any other human right in the last 50 years, EcoJustice highlights in a blog post regarding Nova Scotia's proposed Environmental Bill of Rights.
"Canada, however, has yet to take steps to guarantee each and every Canadian resident a minimum standard of environmental quality — including access to clean air and water. Today, it is one of only eight United Nations countries that do not recognize their citizens' right to a healthy environment," the non-profit's Kaitlyn Mitchell and Lisa Mitchell wrote.
Partnering with the David Suzuki Foundation, EcoJustice is running Blue Dot, a nationwide volunteer campaign that aims to raise environmental awareness and foster the passage of environmental bills of rights.
---
*Image credits: 1) Nova Scotia Environmental Network; 2) Bear Paw Pipeline EIA 3) http://lakes.chebucto.org/DOE/doe.html