This post first appeared in TriplePundit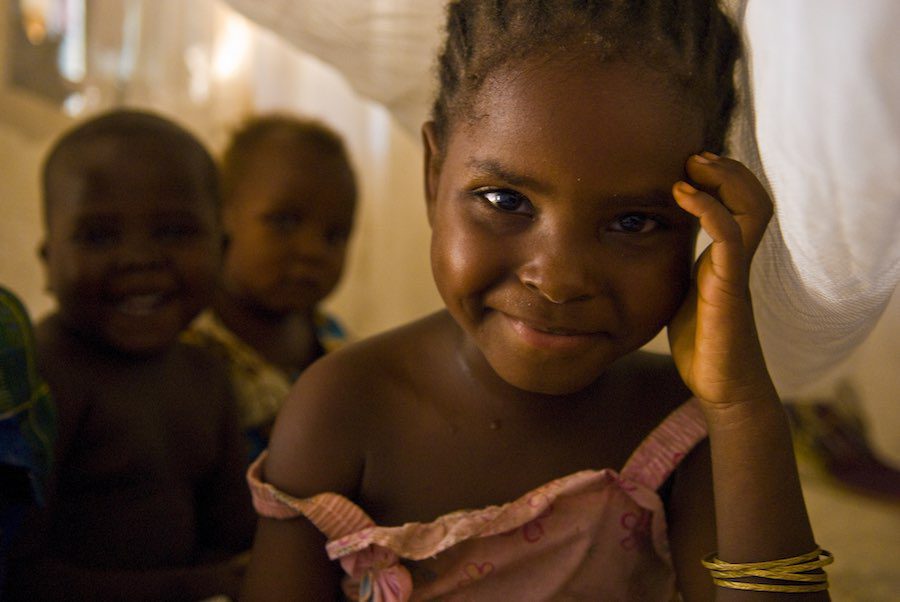 Nigeria is a land of contrasts and conflict. Too often potential allies are mistaken as enemies and, for the nation's more than 184 million people, one key path to survival is distinguishing who, or what, is truly the enemy.
Emblematic of an oil-rich nation burdened with the "resource curse," Nigeria suffers under a history of rampant corruption and vast inequality in distribution of wealth. As armed conflict, ethnic tensions and social isolation haunt the region, the most dominant killer in Nigeria is malaria.
Malaria is a serious health risk throughout southern Africa, nowhere more so than in Nigeria. In 2010, more people died of the disease than in any other country. With some 300,000 fatalities every year, Nigeria was ground-zero for the global effort to halt and reverse the incidence of malaria by 2015, as defined in the United Nations Millennium Development Goals (MDGs) set in place in 2000.
With the target year for the MDGs unfolding, the progress made over the past 15 years points to success in many key areas, including a 42 percent reduction in global mortality rates from the disease between 2000 and 2012. In Africa, mortality rates from Malaria decreased 49 percent over the same period. But even with large "interventions" from global aid organizations. making headway against the disease remained slow in the beginning, especially in sub-Saharan Africa.
Different metrics of success
According to the World Health Organization (WHO), malaria interventions have saved the lives of 3.3 million people since 2000. Distributing insecticide-treated bed nets in sub-Saharan Africa is credited with saving hundreds of thousands of lives in Nigeria alone.The United Nations claims that "thanks to increased funding, more children are sleeping under insecticide-treated bed nets in sub-Saharan Africa," and that's true, but it's only part of the story.
"Having nets 'in place' and having nets 'used' are two different indicators of success," wrote Bill Brieger of Johns Hopkins University in his blog Malaria Matters in 2010. "A major weakness of past public health programming has been providing people with technologically sound and useful interventions without taking into full account the social, cultural and behavioral factors that influence acceptance and use of the interventions."
A solution remains latent until it is accepted and used. Large-scale funding of some $600 million over several years from international aid organizations supplied 50 million bed nets in Nigeria, essentially distributing them in communities en-masse. It was soon discovered that only about 18 percent of the population reached by the effort used them as bed nets. They were instead used "for a lot of different purposes," says Amy Goldman, CEO of the GHR Foundation, a private family grant-making organization focused on entrepreneurial, action-oriented, faith-based solutions for health, education and global development issues.
"There wasn't attention paid to how to change people's behavior around using them," says Goldman. "They could be [used as] fishing nets or bridal gowns or, because they're given away for free, considered worthless. Beyond that there was [a perception of] nefarious intentions behind the distribution. So, a lot of suspicion because something comes and is just dropped on a community."
Appeals for increased and sustained funding from international agencies such as WHO target the "supply side" of malaria intervention, but the reality on the ground challenges conventional models of global aid, says Goldman. In a nation beleaguered by strife, overcoming endemic suspicion and mistrust requires a more creative approach to augment the sheer scale of funding. For Goldman, this means tapping into the resources of local communities, enabling them to "intervene" on their own behalf.
A sweet spot for social change
Instead of focusing on large-scale funding, the GHR Foundation looks for partners that don't necessarily need a huge infusion of cash, but a new perspective on problem solving.
"One of our sweet spots in grant-making is that we look at where we can add-on in terms of our funding into more significant funders or more significant projects," Goldman says. "We're often not the largest funder, but we can come in and add a creative element.

"It's because of that approach to our grant-making that we really consider ourselves entrepreneurial. We come from a business background so that's really what's in our DNA. The entrepreneurial piece is looking for those opportunities where we can be nimble and not as beholden to whatever the interest might be, whether it's shareholders or policymakers."
This sounds good, but what does it really mean? What aspect of a challenge can a relatively small funder change? How can this approach intersect with global development to more effectively engage with the communities they seek to help? As with most things, it starts with common sense. Shared ground. Trust.
"We're living in a world of high distrust right now," says Jeffrey Sachs, director of the Earth Institute at Columbia University and special U.N. advisor on the MDGs, in an online video interview. That distrust is seen repeatedly on the international stage as developed and developing nations grapple with issues of governance, climate change and sustainable growth, spilling over into the simple use of bed nets to protect an at-risk population from malaria. 
(Dis)trust is a two-way street
Distrust in how best to strategize global development aid works in both directions. Engaging faith-based organizations has historically been met with skepticism from secular aid organizations. "Many potential donors are wary of engagement due to a lack of familiarity with religious leaders, hierarchies and multi-religious institutions — not least because they fear getting sucked into proselytization," writes J Andreas Hipple, senior GHR Foundation program advisor, in the Interfaith Observer. "Inter-religious organizations and leaders can help donors overcome these challenges by active engagement as cultural brokers and guides."
But that skepticism is changing. The trend, writes Hipple, is that "faith matters."
"The importance and influence of faith leaders is more widely accepted in the international development field than ever before," says Hipple, "including by many funders in highly secular governments and agencies."
Growing awareness and acceptance of the potential of engaging faith-based groups does not guarantee action or positive results. In a paper submitted to the journal Development in Practice, Dr. Rick James writes: "This positive shift needs careful consideration. Faith can be a powerful, but flammable fuel for change."
"Faith has always had an intense, but uneasy relationship with development," James writes. "For decades religion has been subject to 'long-term and systematic neglect' by donors, despite the fact that faith-based organizations (FBOs) historically were at the forefront of service delivery and social movements. Many saw faith as something divisive and regressive – a development 'taboo' according to ver Beek (2000)."
In fact, according to James, the horrific events of 9/11 became a "tipping point" for donor engagement with faith-based organizations. The images of that day and its aftermath seared into the consciousness of international communities the power of religion to motivate extreme action.
"Faith was clearly a powerful motivating force, for good or evil. The previous strategy of ignoring faith as irrelevant in aid was defunct," James writes.
Faith, hope, meaning and purpose
Despite the ambivalent and uneasy relationship between FBOs and development aid, and the violence and bloodshed spawned through religious fervor, reaching communities in desperate need require more than money or material intervention, as important as that is, but also a sense of "hope, meaning and purpose."
"Hope is the antidote to the fear, powerlessness, (and) dependence that is at the root of many development challenges today," James writes.
In a New York Times oped published in 2009, entitled As an atheist I truly believe Africa needs God, Matthew Paris speaks of faith as the fundamental solution to Africa's biggest problem, what he calls the "crushing passivity of the people's mindset." But even if international development donors understand the efficacy of engaging with faith-based communities, navigating the complex world of faith is a challenge. Even with all these challenges, as Hipple, James and Paris attest, evidence shows that engaging faith communities is a path to real change, to achieving goals. When it's done right.
Nigeria is a country invaded by terror, by international corporations exploiting natural resources, siphoning off that wealth to a crony few, and to what is often perceived as the dictates of the developed world. Overcoming mistrust and resistance in accepting an effective and increasingly available solution to malaria, or a host of other problems, isn't going to happen in Washington or the capitals of Europe.
It starts with what Goldman calls a "common-sense" understanding that involving religious leaders in communities on the ground will deliver better outcomes.
Data supports common sense
We have likely all thought to ourselves "well, that's just common sense," after hearing reports of a new scientific study confirming what seems "obvious." But as any successful entrepreneur knows, it takes more than a hunch to succeed. It takes data and evidence that your hunch is actually viable.
A recent article published in the journal Lancet describes the data and evidence-based connection between engaging faith-based communities and improved health: "The sharpening focus on global health and the growing recognition of the capacities and scope of faith-based groups for improving community health outcomes suggest an intentional and systematic approach to forging strong, sustained partnerships between public sector agencies and faith-based organizations," write authors Jean F. Duff and Warren W. Buckingham III. "Converging global health trends, economic realities, and changing development approaches argue for closer partnership between faith and governmental groups in support of the Millennium Development Goals and forthcoming Sustainable Development Goals."
"We're very excited about that," Goldman says. "This is probably six to seven years of our work with our partners: actually funding projects and looking at where there are pockets of funding … or policy where we can start to really use some of this evidence and data … and getting the broader message out there about involving either faith-based organizations or faith leaders and communities on the ground."
The work of getting this message out and putting it into action is a perfect fit for Goldman, an expert in diplomacy, political economy, social investment and organizational governance.
"I probably spend more time in Washington, D.C. than I should," says Goldman, "because the the U.S. government and U.S. policymakers are one key set of people with whom we want to use the evidence from the grants we make with our partners and other foundations that we collaborate with, and also globally with other partners … "
Goldman's experience equips the grant-making efforts of GHR to navigate the intricacies of government policymaking and effective international collaboration, even in a world of "high distrust."
The roadmap of engagement: Training the trainers
Seeking a data-based, common-sense, creative approach to malaria intervention begins with simply understanding the social structure of local communities.
"In the context of Nigeria, as is the case in so many countries all over the world, it is a very faith-based country at the community level," Goldman says. "Data shows that roughly 98 percent of Nigerians affiliate within their faith communities, most predominantly Islam and Christianity".
"So, first of all you look at where people go to get their community messaging and support, and it's from their pastors and their imams."
So, it is with pastors, imams and other faith leaders that rests the task of guiding their followers on the nature of malaria and the value of using bed nets. GHR works with the Center for Interfaith Action (CIFA), a global interfaith network committed to advancing "common action among the world's religious communities for peace," to help faith and community leaders in towns and villages throughout Nigeria spread knowledge through a "train the trainer" model of education. Local leaders have access to a toolkit of resources, including gatherings to learn and discuss the importance of malaria prevention and instruction, for both Christian and Islamic communities, and how to speak to the issue in their daily spiritual teaching.
As faith leaders speak to the benefit of using bed nets within their religious gatherings, workers at the community level reinforce the message, linking the bed nets to a decrease in malaria.
"So, the intervention of having trusted leaders at a community level say, 'I know these bed nets will actually help decrease malaria, which is killing our children — and our adults,'" says Goldman.
Grassroots, grasstops
Pastors and imams depend on trust as the currency of their influence and the foundation of their work as leaders and spiritual teachers. Just as with the bed nets, training models and toolkits are of little use if there is no process for building trust within the larger religious infrastructure. If training the trainers is the roadmap for spreading knowledge, how can that knowledge be trusted by Nigeria's faith leaders?
"We talk about grassroots and also 'grasstops,'" says Goldman, "and [seeking] influence and leadership in any context we're working."
Trust moves "up the ladder" from local communities to state and national interfaith leaders throughout Nigeria. GHR and CIFA work with state and national religious councils throughout the country, such as the Nigerian Inter-Faith Action Association (NIFAA), involving national faith leaders "in getting this training disseminated," Goldman says, and "having it be trusted."
"It wasn't GHR and our partner CIFA coming in and saying this. It was through the inner religious council of leadership across a diverse group of religions."
This work of trust-building and education throughout the social structure works where simply providing large quantities of bed nets failed. Data shows that within faith communities (a large share of the population), behaviors and attitudes have have changed, leading to an 85 percent increase in the proper use of bed nets.
"It's the training; it's the looking at the social cohesion; it's the actual focus on the science and the truth of what's happening with the disease," Goldman says.
Social cohesion: Building peace
"The Christian is not our enemy, the mosquito is"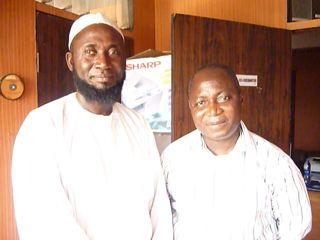 As deadly as the disease is, malaria can be vanquished. Through trust-building, education, using bed nets and now the possibility of amalaria vaccine, many lives are saved. But perhaps the most important element of interfaith action is the potential to open dialog, spread understanding and overcome hate.
"… We have been very supportive of strengthening or forming inter-religious councils across many countries," says Goldman, "because we see that as a way to better outcomes."
Can those better outcomes impact the inter-religious warfare afflicting so many parts of the world?
"From the very beginning [that] was our real hope for Africa and across so many of our grant programs." Goldman says.
For an entrepreneurial, data-driven grant-maker like GHR, it is a long road yet before this vision is fully quantified and realized. But for Goldman and her colleagues, it is ultimately the road to peace.
"Now it's really easy for me to be able to talk to you about Nigeria and malaria because we have statistics on increased usage of bed nets," Goldman says. "But we don't have statistics yet to really see if having better outcomes in health, child marriage or integrating children with stronger families will also lead to — we use the term social cohesion — but essentially peace. We think of this as essentially peace-building."
It will take a "lot more years under our belt," Goldman says, to learn how to measure and evaluate the process of peace-building. "We're finding and working with those who are really on the forefront of how to measure peace-building efforts."
As progress is assessed for achieving the Millennium Development Goals of reversing malaria, ending poverty, and building a more just and sustainable world, this remains the focus of the grant-making efforts of the GHR Foundation and its partners across the globe. Perhaps the biggest lesson informing adoption of the Sustainable Development Goals is that little gets done without trust, cooperation and the willingness to see that there truly is more that unites us than divides us.
It is impossible to deny the violence splashed across news headlines and throughout history, so much of it in the name of religious extremism and intolerance. As devastating as the mosquito's bite can be, spreading the killer disease of malaria, it serves also as a lesson for us all. A unifying force that can bring bitter enemies together in common cause for a better world: one pastor, one imam and one community at a time.
Image credits: World Bank Photo Collection, BBC World Service, all courtesy Flickr