The advantages of building green –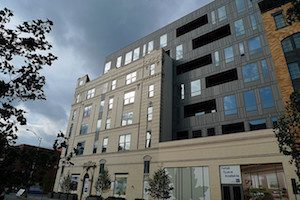 Humanity is now predominantly an urban species. Our impact on the natural world through the built environment is a key driver of sustainability. Between 35 and 40 percent of manmade greenhouse gas emissions, nearly 40 percent of energy consumption and 12 percent of water consumption come from our buildings.
While there are obvious environmental benefits to building green, there are just as significant economic benefits as well, if less obvious to public perception. Energy savings, increased investment and resale value, and greater resource efficiency to name but a few.
The infographic below from GreenBuildingCanada.ca outlines some main advantages of green building – both environmental and economic – and shows how the public perception of its expense is often incorrect.
It's not that we can't afford to build green, it's that we can't afford not to.

Main image credit: Walter Burns, courtesy flickr