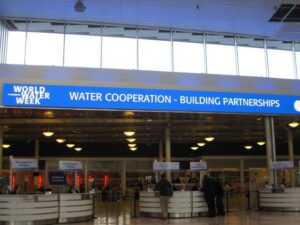 It's my third day here in Stockholm, home of World Water Week.
In that time I've had opportunities to meet and discuss issues of safe water access, sanitation and water resource management with Dan Bena, Senior Director of Sustainable Development for PepsiCo, Gary White, co-founder of Water.org and Amanda Gimble, Senior Vice President of Strategic Initiatives for the Safe Water Network.
There's much to discuss and share from what we're all learning here in Stockholm, but for now let me leave you with a simple quote from a young woman with whom I shared lunch today, responding to my question as to her own purpose for attending World Water Week:
"to be inspired."
May we all be inspired to make a better world. Without that inspiration, there is no hope.
Good night from Stockholm.