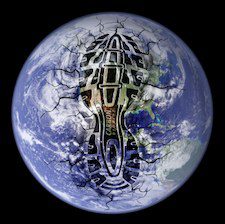 The U.S. Energy Information Agency (EIA) released a report summary earlier this week projecting a 43 percent rise in global carbon emission by 2035 under current policies and expected economic and population growth, particularly from developing countries.
The EIA summary says that emissions will rise from 29.7 billion metric tons in 2007 to 42.2 billion tons in 2035, with world energy consumption rising 49 percent.
Most of that increasing energy demand will come from developing countries, rising 84 percent and doubling their greenhouse gas emissions by 2035. Energy consumption in the developed world will increase by 14 percent as emissions remain close to current levels, according to the report.
In 2007, industrialized nations contributed about half the world's carbon emissions. By 2035, that share will drop to about one third, as developing world economies quickly expand.
Global oil production will increase to 110.6 million barrels per day, reaching a price in 2035 of $133 per barrel, according to the EIA's median reference case. The agency's high-end scenario places the price of oil at $210 per barrel, with a low-end scenario of $51 per barrel.
Fossil fuels will meet 75 percent of global energy demand in 2035. Oil will comprise 30 percent of global energy demand, down from 35 percent in 2007. Coal extraction and consumption will continue to rise through 2035, with China fueling much of that growth with an expected 1.6 percent annual increase in demand. Coal will still dominate electricity generation, with 43 percent produced from coal-fired plants across the globe.
Nuclear power will enjoy "improved prospects" the report says, driven in large measure by an 8 percent growth rate for new plants in India and China. By 2035, nuclear power generation will reach 4.5 trillion kilowatt-hours. Despite this expansion of capacity, nuclear power will only account for 13 percent of total global generating capacity, down from 14 percent in 2007.
The fastest growing source of global power will come from renewable energy, "but from a relatively small base," according to the study. Renewable energy will contribute 23 percent of generating capacity by 2035, with 80 percent of that capacity coming from wind power and hydropower. Other renewable sources, such as solar, will continue to be at a disadvantage economically:
Except for those two sources, most renewable generation technologies are not economically competitive with fossil fuels over the projection period," say the report.
One of the more troubling aspects of the summary report is the apparent dichotomy between the EIA's forecast for emissions and the target reductions scientist say is needed to avert the worst consequences of climate change – up to an 80 percent reduction by mid-century. When asked how this can be reconciled, EIA deputy administrator Howard Gruenspecht said "Policymakers have a lot of work to do."
The full report from the EIA is due out later this year.
Sources and further reading:
Environment & Energy News (subscription required)
PlanetArk
EIA Summary Report (pdf)